Terms of demo saddle agreement
ISM will charge you the retail cost of the saddle, along with a onetime $20 charge for round trip shipping and handling.
You have 30 days, from the date of the shipment, to test ride the saddle. If you have ANY questions, we are here for you—just call us.
When you are ready to return your demo saddle, please e-mail

[email protected]

and request your return label.
If you choose to buy the model you test rode, indicate that on your invoice and we will ship your new saddle and apply your previous payment.
If you choose not to purchase a saddle, please indicate same on the invoice when you return the saddle after receiving your return label. A full refund of the retail cost of the saddle will be issued for saddles postmarked to ISM within 30 days from the shipping date indicated on your invoice.
Performance Narrow
PN 3.1 Demo
New for 2018
Satin steel rails
MSRP $239.88
Buy Online
PN 3.0 Demo
New for 2017
Satin steel rails
MSRP $259.88
Buy online
PN 1.1 Demo
Maximum thigh clearance
Satin steel rails
MSRP $179.88
Buy online
PN 1.0 Demo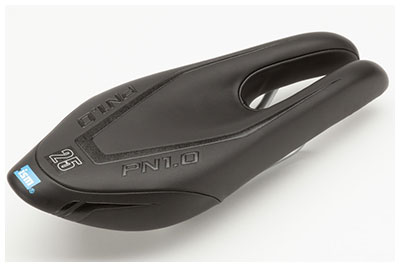 Maximum thigh clearance
Satin steel rails
MSRP $259.88
Buy online
Performance Long
PL 1.0 Demo
New for 2018
Satin steel rails
MSRP $259.88
Buy online
Performance Short
PS 2.0 Demo
New for 2018
Satin steel rails
MSRP $239.88
Buy online
Performance Recreation
PR 1.0 Demo
New for 2018
Satin steel rails
MSRP $144.88
Buy online
PR 2.0 Demo
New for 2018
Satin steel rails
MSRP $169.88
Buy online
PR 3.0 Demo
New for 2018
Satin steel rails
MSRP $169.88
Buy online